Actually, this cosplay made its debut a few years ago, in May 2011 actually. (holy shit... time flies, seriously) I wore it with my friends who cosplayed Sebastian and Undertaker with me. All I remember was that the day was too hot and we all wore pitch black and long sleeves, so we actually didn't last much more at the con venue to be honest and we really didn't take a lot of pictures. (´;д;`)
Later on, possibly on October or somewhen along that, my Sebastian and I decided to make a photoshoot of these costumes in an impressive park in the city I live in, Madrid, which suited perfectly both of their costumes.
I think that up to this point, this is the Ciel's cosplay that more work and money I invested on. I wish I had a camera with me right then and I had made a lot of how to pictures. Because, well, it was a lot of work. This cosplay is just so detailed and complicated.
I can't really remember, but I was probably working on it for up to two weeks. The jacket was definitely the thing that I like the most, and the most complicated one. It was made of different pieces and it had all the buttons which was a pain in the ass to sew.
Also I had that long and frilly tail that was about a meter and a half long. The pants had two different fabrics and also had some buttons attacked to it.
The shirt, customizing the gloves and even the hat! The hat has fur and roses and feathers, and it was so great working on it, as well, because it's not something you get to do on a daily basis.
Sometimes when I start really difficult cosplays, I'm not really happy with the result of them. Because there's something that didn't turn on like I wanted to, or something got on my nerves while I tried to do it, or simply because it didn't meet my expectations.
But it's not the case with this one! I think it turned out perfect, even if it took me a while and I had to encounter some problems, I think it turned out to be just a really awesome cosplay.
My gorgeous,
goooorgeous
Sebastian is Hotaru! (You could check her cosplays at her
DeviantArt
or simply her
instagram
)
And the pictures were taken and edited by
Koibito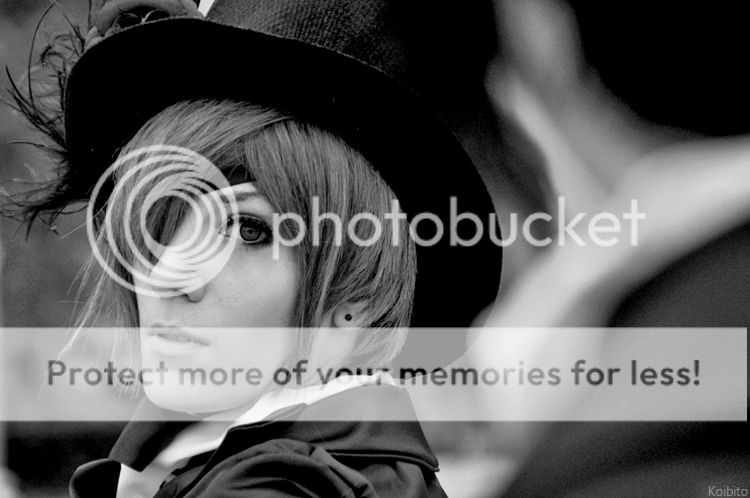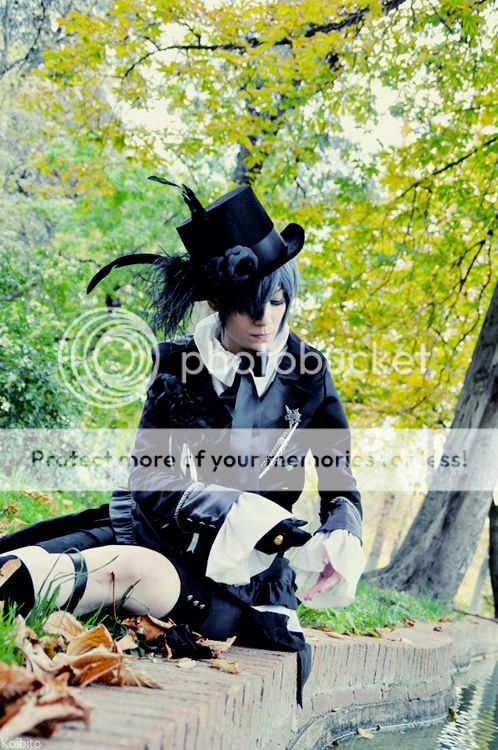 ☆Favourite things about this cosplay☆
Everything? (ヾ(´・ω・`)
No okay, firstly and mostly: the jacket. It was the thing I worked on the most and I think it turned out to be pretty much perfect, even if the second time I tried this one and I made a photoshoot it was too big for me! (┳◇┳)
Even if I didn't do the hat myself and I only customize it (and it made me much taller to my dismay...) I love how it turned out to be, I find it a really cool accessory to the entire look.
☆Least favourite things about this cosplay☆
The fact that the jacket looks so baggy on me in all those pictures... I hate it.
I have the feeling that even if I worked lots of it it somehow seems unfinished... Maybe it's just my perception here.
I forgot to buy a whip... Which Ciel has in the cover, but I completely forgot about it.
That is a little too flamboyant to wear around, with all the layers and the ruffles and the flowers... The tail, the jacket, the shirt...
I loved it, but it's definitely one of my most uncomfortable cosplays. (Anime ones, of course, Visual Kei cosplays are the most uncomfortable ones without a single doubt)
Hope you enjoyed it~
♡